Gaming The System - The "Single Letter .com" Trademark Claims
A recurring discussion within certain circles over the years has been the potential assignment of single character domain names in the generic top-level domains (gTLDs). Prior to the formation of ICANN, and despite assignment of a few single character domain names (q.com, x.com, z.com, i.net, q.net, and x.org), single character domain names had been reserved and rendered unregistrable. The historical reasons for this reservation are sometimes debated, but it is universally recognized that there is no valid technical reason for them to remain unregistrable.
The subject of allocating single character domain names has captured the attention of the ICANN community to varying degrees from time to time, primarily depending on the interested efforts of Overstock.com and its advocates. For example, just prior to the December 2005 ICANN meeting in Vancouver, a press release was circulated, and its authors managed to pimp their claim that ICANN was weighing the release of single character domain names to a variety of media outlets (e.g. ICANN weighs single-letter Web addresses USA Today, November 28, 2005). During the 2005 Vancouver meeting, one of the more interesting exhibit tables was run by Overstock.com, for the purpose of distributing baseball caps embroidered with the letter "O", apparently for the purpose of impressing on the minds of the ICANN community that Overstock.com claims a pre-eminent interest in the letter "O" - and apparently oblivious to the fact that Oakley has longstanding rights in the mark "O" for sportswear. Hence, while rumors spread that Oprah was coming to visit ICANN, the presence of blatant trademark infringement at an ICANN meeting by a member of the Business Constituency was, at least, entertaining.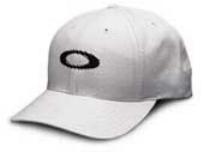 An Oakley brand baseball cap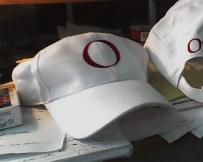 An infrringing Overstock.com baseball cap
In October 2007, ICANN initiated a public comment process on the allocation of these domain names, in which a number of commentators suggested the use of auctions as an allocation method. On January 18, 2008, ICANN announced that it was seeking "Expressions of Interest from Auction Design Experts" (http://www.icann.org/announcements/announcement-18jan08.htm) for, among other things, "allocation of single-character second-level domain names". Accordingly, it appears that ICANN is moving toward an auction model for the allocation of these domain names.
Among the various auction proposals submitted during the public comment period was one by, surprise, Overstock.com which contained the curious caveat that ."The names should be allocated via a process that respects established/prior use, with an established set of criteria."
"Respects established/prior use"? Of domain names that have never been allocated? Whatever could that mean?
Well, as ICANN lurches toward collecting fistfuls of cash from the sale of domain names, it's probably about time that someone explain the game that has been going on during the discussion of single-character domain names.
We are all familiar with the concept of cybersquatting - i.e. the abusive and intentional registration of domain names for the purpose of exploiting trademark rights known to belong to another party. What has become significant in the last several years, largely due to the solicitous treatment of trademark claims in domain policy development is the notion that a claim of trademark rights operates as an automatic entitlement to a domain name. For example, prior to the launch of new top-level domain names, various sorts of pre-emptive procedures for conferring a registration preference upon trademark owners have become common. This general practice has given rise to strategic gaming of various trademark systems.
One of my favorite examples of this sort of gaming was the filing, in the US, of a trademark application for the term "PAINT.BIZ" by a large paint company prior to the launch of .biz. During the subsequent trademark dispute procedure that was applied to the .biz TLD, and because some of the retired judges used to decide these disputes have no basic understanding of the difference between a pending application and an enforcible trademark right, this paint company leveraged their pending trademark application into a claim of entitlement to the domain name paint.biz, and prevailed. Never mind that the underlying application was refused by the United States Patent and Trademark Office, and then subsequently abandoned. The application served its purpose. Not inclined to wait for the preferred treatment offered to trademark owners, Sun Microsystems had its attorney pre-emptively threaten the .biz registry with litigation if it so much as thought of registering "Sun.biz" to any other party (presumably including any of the other trademark claimants to "SUN").
Similarly, prior to the launch of the European ".eu" top-level domain name, quite a number of folks, including domain speculators, learned the apparent lesson taught by misguided and oversimplified trademark protection policies applied to domain names. By the thousands, astute observers rushed into the Benelux trademark office, which was identified as being the most rapid route to obtaining an entry pass into the preferred round of domain registrations run for trademark claimants by the .eu registry. The result - by the time the registry was opened for general public registration, there was not a valuable dictionary word to be had.
So, what does this have to do with ICANN proposing to auction single character domain names, and Overstock.com / Marilyn Cade's urgings that such a process respect "established/prior use". The answer is - everything. The discussion of single character domain names has proceeded for several years now, with nary a nod to the fun and games that have been transpiring in the United States Patent and Trademark Office and, likely indeed, various other trademark registration authorities around the world.
Whether or not ICANN decides to auction the allocation of single letter domain names, there is going to be a line of trademark claimants doing what trademark claimants do best - shouting "me first" and threatening litigation because, yes, they believe they "own" individual letters of the alphabet concatenated with ".com". And, I promise you this - because domain policy makers have historically been absolutely ignorant to the manner in which trademarks function as identifiers in connection with specific goods and services, and are not "monopolies in words", those shouts will be heard.
Assembled in Table 1 below, are the currently pending or registered applications for registration of trade or service marks consisting of single character ".com" domain name strings. I have listed the filing dates of these applications in the table, because it is absolutely remarkable how many people discovered, and then swore to a government agency, that they had a bona fide intention to use such marks, all within a few days of one another, and all within days of the USA Today article inspired by the press release circulated in 2005 by those who have been trying to shake the tree for these domain names to be released.
Table 1 - Pending And Registered US TM Applications As of Jan. 27, 2008
| | | | | |
| --- | --- | --- | --- | --- |
| Mark | Filed | Owner | App # / Reg # |  Claimed Use |
| A.com | Dec.   2, 2005 | A-dotcom LLC | 78/765287 | Dec. 1, 2005 |
| A.com | Jul.   14, 2005 | GQXZP2 LLC | 78/670644 | ITU |
| B.com | Nov. 30, 2005 | Bangki Pty. | 78/763561 | ITU |
| B.com | Nov. 28, 2005 | Adkisson, M. | 78/761514 | ITU |
| C.com | Nov. 30, 2005 | Clearwire Corp. | 78/763544 | ITU |
| D.com | Nov. 28, 2005 | Carlucci, J. | 78/761556 | ITU |
| D.com | Nov. 30, 2005 | DVJ1 LLC | 78/763821 | ITU |
| F.com | Dec.   6, 2005 | Coinbank Ltd | 78/767646 | ITU |
| G.com | Dec.   2, 2005 | G-dotcom LLC | 78/765291 | ITU |
| G.com | Jul.   14, 2005 | GQXZP2 LLC | 78/670745 | ITU |
| I.com | Jul.   14, 2005 | GQXZP2 LLC | 78/670697 | ITU |
| J.com | Dec. 2, 2005 | Lost Reality Studios Inc. | 78/765909 | ITU |
| K.com | Dec. 17, 2005 | Freeman, G. | 78/775658 | ITU |
| L.com | Dec. 2, 2005 | Lost Reality Studios Inc. | 3203694 | Dec. 2, 2005 |
| L.com | Nov. 30, 2005 | The Original Cast Lighting Inc. | 3192525 | Dec. 6, 2005 |
| L.com | Nov. 30, 2005 | L.com Corp. | 78/763094 | ITU |
| M.com | Dec. 2, 2005 | M-dotcom LLC | 78/765305 | Dec.   1, 2005 |
| O.com | Sep. 21, 2007 | Overstock.com | 77/286256 | ITU |
| O.com | Sep. 21, 2007 | Overstock.com | 77/286252 | Sep.  24, 2007 |
| O.com | Oct. 10, 2003 | Overstock.com | 3042536 | Aug.   5, 2005 |
| P.com | Dec. 5, 2005 | P.com Inc. | 3295359 | Jan.     1, 2007 |
| R.com | Nov. 28, 2005 | Ripley, J. | 78/761686 | Nov. 29, 2005 |
| R.com | Dec. 2, 2005 | Morris, R. | 78/765180 | Dec.   1, 2005 |
| S.com | Jul. 18, 2000 | S.com Inc. | 78/017287 | Nov.   1, 1999 |
| T.com | Feb. 16, 2006 | Deutsche Telekom | 3260399 | (multiple) |
| U.com | Dec. 2, 2005 | U Inc. | 78/765903 | Dec. 2, 2005 |
| W.com | Dec. 2, 2005 | W-dotcom LLC | 3158607 | Dec. 2, 2005 |
| X.com | Apr. 29, 1999 | Paypal Inc. | 75/694096 | ITU |
| Y.com | Aug. 22, 2005 | Yahoo!  Inc. | 78697698 | ITU |
| Z.com | Jul. 14, 2005 | GQXZP2 LLC | 78/670681 | ITU |
Notes: Deutsche Telekom has several "T.com" registrations based on foreign priority.

Those entries highlighted in red have proceeded to registration. The others remain in various conditions of pendency as of this writing.

I have not included in this table the dozens of applications, also filed during the same few days in 2005, which have since been finally refused and abandoned by their applicants. Also not included in this compilation are the numerous compound marks and figurative marks which, to one degree or another have a single-character domain name as a central component. The complete picture, including the abandoned applications, demonstrates the effectiveness of the shotgun approach taken by attorney Richard Morris on behalf of a set of entities named "A-dotcom LLC", "B-dotcom LLC", etc. in addition to his personal application for R.com. Also of worthy note is the memorably-named GQXZP2 LLC and Lost Reality Studios which also found themselves possessed of multiple bona fide intentions within the same period.

At this point, there are those who are no doubt asking, "But if they didn't have these domain names, how are they claiming a trademark?" The answer is fairly simple. In order to demonstrate a trademark for EXAMPLE.COM, you do not have to actually have and/or use the domain name "EXAMPLE.COM". You can, if you want to, sell goods with "EXAMPLE.COM" imprinted on them, and then claim that as your mark, in just the same manner as you would claim anything else you have imprinted on your goods as a mark. Quite a number of companies and their attorneys have figured this out, and have obtained trademark registrations for no other purpose than attempting to unseat a prior domain registrant. This is why, for example, Equifax actually obtained a US trademark registration for "EFX.COM" claiming first use all the way back to 1975 - ten years before .com existed - in an application they filed and swore to in 2001.

So, let's not kid ourselves about the proposed auctions of single letter domain names. At the appropriate time, those who have been nurturing these trademark documents for quite some time are not going to sit around and watch their efforts come to naught. While most of the relevant applications were filed within a few days of the USA Today article, some folks did get the memo sooner. For example, Yahoo.com's "y.com" application was filed two months earlier (which is unsurprising in view of the fact that the attorney listed on the application was then an official of the ICANN Intellectual Property Constituency), and some were filed as far back as the earliest discussions within ICANN of providing special pre-emptive rights to anyone who could wave an official document of some kind - regardless of its relevance - in the direction of a domain registry.

We have reached the point - actually we reached it some time ago - where those familiar with formal trademark registration mechanisms have proven themselves to be as equally adept, and equally principled, as the abusive domain registrants who inspired domain policy makers to have the trademark tail wag the domain name dog. The notion that anyone who has been playing the game of token trademark use, or uses of phony ".com marks" solely for the purpose of establishing a position is not an "established / prior use" that is worthy of any respect whatsoever in the process of allocating single letter domain names. The use of a well-intentioned system for protecting consumers, and for registration of existing claims of right, for the concoction of phony, token claims, does not deserve any "respect" - it deserves our contempt.

This type of gamesmanship should be penalized during the allocation of single character domain names. Rewarding this behavior will have consequences that also reach into the assignment of new top-level domains, as the identical sort of game is being played in that arena as well, which is a story for another day.